Today I have a special kind of post for you. As a few of you know that Diwali, the festival of lights begins this week on the 18th Oct. Everyone back home is getting ready by cleaning their homes, making Diwali sweets, shopping for gifts etc...
Everyone talks about how Diwali is all about lights, but the colors of Rangoli are equally important.
Rangoli
is an art, origin in India in which patterns are created on the floor in living rooms or courtyards using materials such as colored rice, dry flour, colored sand or flower petals. It is usually made during
Diwali
,
Onam
,
Pongal
and other Indian, Bangladeshi and Nepalese festivals related to
Hinduism
. Designs are passed from one generation to the next, keeping both the art form and the tradition alive.
Here are a few samples of Rangoli designs for you to view.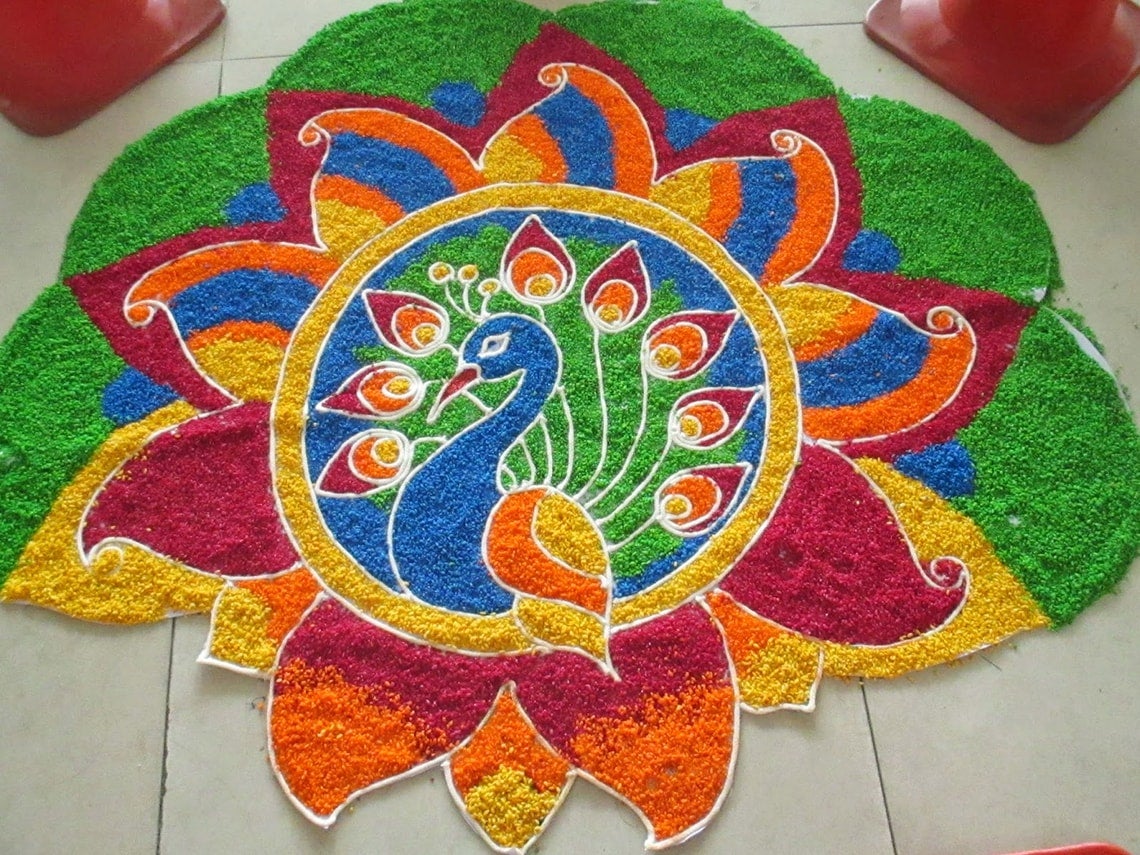 I am not quite the artist to do so by hands, but I still try. So on this occasion, I though I would be cool to try something that I am goo at. That is Adobe Illustrator. So I made a similar Rangoli design for all you to use in the form of a coloring page. So lets have a look at it.
This is my gift to all of you this Diwali to download it for free. You can download it for free using the
Free Download
mentioned below.
I hope you all like this coloring page. I would love to hear back from you all. Thank you very much for taking your time to notice it. Hope to hear again from all of u soon. Till then take care. :)
PS: If my posts inspire you to create something on similar lines, I feel highly flattered. But please, do respect the effort I take in conceptualizing and executing, please give a direct link to my work when you are inspired by mine. Thanks for understanding :-)